Join Us for Events in Laguna Beach
Welcome to Sunset Cove Villas, your oceanfront California escape with convenient access to the very best events in Laguna Beach. Join us for the excitement of local events, the majority of which are centered on art, nature, and the vibrant community of Laguna Beach. Our oasis by the water provides you with an idyllic retreat from the city, while still allowing you to reach the local hot spots with ease from our location.
The Hottest Laguna Events
While Laguna Beach offers a wealth of year-round events and things to do, some of our favorite events in Laguna Beach, CA are listed below.
Festival of Arts
This exciting art-focused event in Laguna Beach occurs in July of every year, under the beautiful California sunshine. The Festival of Arts is the nation's oldest and most highly acclaimed fine arts show, promising stunning exhibits that range from sculpture and ceramics to paintings and photography.
A renowned experience recommended for art lovers of all ages, the event runs from early July until the end of August each year. General admission tickets are just $10.00 on weekdays and $15.00 on weekends, with special reduced prices for students, seniors, and children.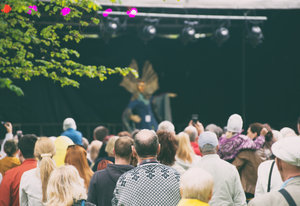 Pageant of the Masters
A daily event, the Pageant of the Masters is hailed as one of the most popular installments of the summer celebration of the Festival of Arts. Hosted in a picturesque outdoor amphitheater, this evening production provides a full sensory experience as classical and contemporary works of art are brought to life in stunning recreations with live actors.
The event is colored by a professional orchestra, stunning lighting, intricate sets, and live narration. With a single Pageant ticket, enjoy unlimited access to the Festival of Arts Fine Art Show all summer long! Advance tickets for this stunning event in Laguna Beach, CA range from $15.00 to $240.00 depending on the caliber of seats you choose.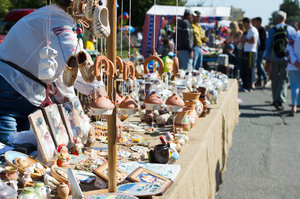 Sawdust Art & Craft Festival
Promoting and showcasing the work of local artisans in Laguna Beach, the Sawdust Art & Craft Festival occurs twice yearly, lasting for several months each time. Join us for the Winter Fantasy installment in November and December each year, or for the summer festival in June to September.
The organization focuses on both education and entertainment, drawing in more than 200,000 visitors each year. Tickets vary in price and come in the form of seasonal and annual passes.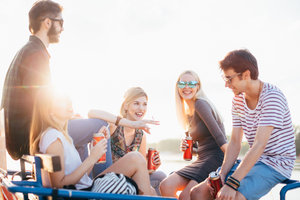 More Laguna Beach Events
Plus, visit us for The Vic in August every year and join the community for dancing in the streets as we welcome the summer season with Fete De La Musique.
Book your stay at Sunset Cove today, where you will rest your head in luxury and spend your days attending all of the best events in Laguna Beach.