Oceanfront Villa Lodging near John Wayne Airport
Book a stay at Sunset Cove Villas and enjoy lavish lodgings near John Wayne Airport. The perfect blend of relaxation and convenience, make our villas your home away from home in California.
Your Journey
Our ideally-located property offers beach access and sprawling ocean views, while still providing convenient access to the highway and local destinations. Located just 18 miles from the airport, your drive there is quick and easy. With multiple routes to choose from, the journey from our lodgings near John Wayne Airport will only take you about 26 minutes by car. Visit our front desk at 14 West for advice on the best routes and traffic recommendations or consult the airport's online direction resource.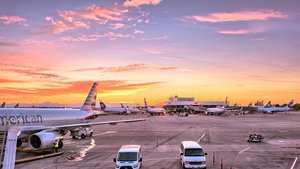 Airport Information
Make Sunset Cove Villas your home base as you explore Laguna Beach and the California Coast. When you are ready to depart, enjoy a short commute to the airport. Consult some of our tips below for a seamless visit or departure:
Parking: If you are traveling with a vehicle, find a vast paid parking lot located at 1512 Main Street in Irvine, CA. Alternatively, there are several Terminal Parking Structures (A1, A2, B2, and C). You will also find curbside Valet Parking. All parking structures are available for short- and long-term parking.
Flight information: Find up-to-date flight information online or use the hotline for requesting information on your upcoming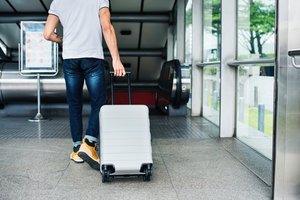 Orange County Public Transit
In the absence of your own vehicle, take advantage of Orange County Transportation Authority with service to John Wayne International Airport. With stops conveniently located within reach of Sunset Cove Villas, catch the Metrolink easily and enjoy an affordable, stress-free journey. Use these Metrolink resources to plan your trip: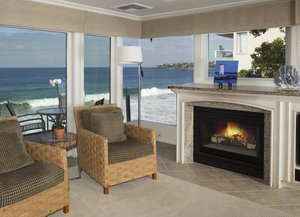 Choose Sunset Cove
Our lodgings near John Wayne Airport provide the perfect Laguna Beach escape with secluded apartment-style living, excellent on-site amenities, and convenient access to the beach. Book your stay today and make Sunset Cove Villas your favorite California getaway.