Luxurious Hotel near Heisler Park Laguna Beach
Join us in Laguna Beach at Sunset Cove Villas, your lavish home away from home on the California coast. Conveniently located near the area's top destinations, our vacation rentals provide the perfect balance of serenity and seclusion, while still promising easy access to the bustling local area. More than just a hotel near Heisler Park in Laguna Beach, our accommodations offer you apartment-style villas with scenic ocean views and stylish interiors. Book your stay today to experience the very best of Laguna Beach living.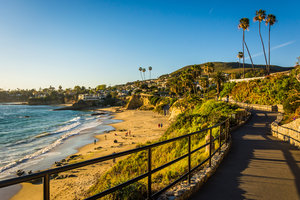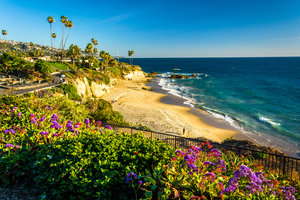 Your Journey
Easily travel to the beauty and sanctuary of Heisler Park from our villas by foot, car, public transit, or bicycle. The short 0.8-mile journey promises beautiful views along the coast. Regardless of the method of transportation you choose, expect to arrive in 20 minutes or less.
Walk: Leave our hotel near Heisler Park and conveniently access the North Coast Highway, which will take you all the way there. The short walk will only take you about 17 minutes.
Bicycle: The beautiful 10-minute bike ride is mostly flat and easy. Visit our front desk at 14 West and ask about the easiest and safest route to reach Heisler Park.
Public transit: Reach the Coast-Cleo bus stop in moments from Sunset Villas and arrive at the park within 6 minutes. The bus costs just $2.00 per person and comes every 40 minutes.
Drive: The 6-minute drive is a quick and easy journey along CA-1 N.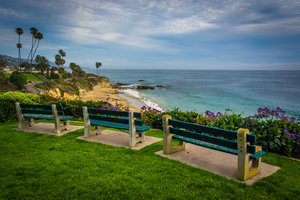 Visitor Information
Entry to Heisler Park is free and the destination is equipped with public restrooms, a lookout spot and gazebo, and more.
Heisler Park is open from 5:00 am to 12:00 am each day.
Metered parking is available along Cliff Drive, as well as several other neighboring streets nearby.
Pets are permitted but must remain on leash throughout the duration of your visit.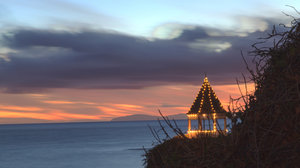 Experience Heisler Park
Our hotel near Heisler Park allows you to easily explore this popular local gathering spot with memorable views and wonderful opportunities to appreciate the outdoors. Some of our favorite ways to enjoy the park include:
Picnicking: Pack a light lunch and sprawl out on the well-manicured grass or score a picnic table as you take in the sights and enjoy some snacks.
Barbecue areas: Choose instead to fire up the barbecues located at the park and indulge in some hot food as you take in the scenery.
Hit the beach: Heisler Park's beach area is known for beautiful art installations and tide pools, making the beach the best way to enjoy! Go for a dip or take in its beauty from the shore.
Book your stay at our hotel near Heisler Park in Laguna Beach today!