Experience the Beauty of Beaches in Laguna Beach, CA
Elect to stay at Sunset Cove Villas and explore the wealth of local beaches in Laguna Beach, CA. Our alluring beachside villas offer direct beach access! Should you wish to explore further, use this page as your starting point for seeing all of the area's best.
Nearby Beaches
Some of our favorite beaches near Laguna Beach include:
Aliso Beach: Located just 2.6 miles away, reach Aliso by car in 7 short minutes.
Treasure Island Beach: Also just 7 minutes away by car, this famous beach is located just 2.3 miles from our property.
Main Beach: The closest to our property, this large and well-known beach is just 0.5 miles away. Hop in the car and arrive within 5 minutes.
Heisler Park: One of our favorites, Heisler Park is 0.8 miles away and requires a short 6-minute drive.
Woods Cove-Beach: Situated 1.1 miles away, this tranquil beach is found in about 5 minutes by car.
Crescent Bay Beach: Just 1.6 miles from Sunset Cove Villas, the drive will take you about 8 minutes.
There are a wealth of local beaches in the area. Visit our front desk for additional recommendations and find the busiest beaches to the most secluded, satisfying any swimmer's needs.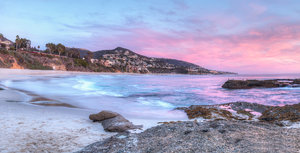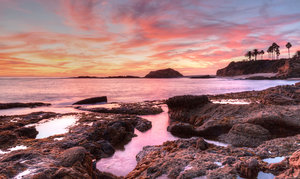 Make the Most of Your Visit
Ensuring that you see the very best of public beaches in Laguna Beach, CA, we have rounded up some of the best ways to enjoy the sun, surf, and sand.
Crescent Bay: Rent a kayak and enjoy the calm waters of Crescent Bay, providing a great place to launch. Thanks to these tranquil waters, if you're lucky, you may even run into a dolphin, seal, or sea lion if you're lucky!
Shaw's Cove: Renowned as one of the most secluded coves in Laguna Beach, head to Shaw's for snorkeling and view underwater structures, ocean life, and beautiful aquatic plants.
Thalia Street Beach: For novice surfers looking to try their first waves, Thalia provides an excellent location to start.
Rockpile Beach: This rock-lined beach is a great stop for highly experienced surfers. Stop at The Deck after for a casual beachfront restaurant and bar with stunning views.
Book your stay at Sunset Cove Villas today and explore all of the best beaches in Laguna Beach, CA.